Monthly Archives:
April 2019
Sat, 27 April 2019 at 6pm
The Ballroom, Napier Conference Centre

Thursday 9 May at 6pm
EIT Taradale, Lecture Theatre 2
Dr Nicola Daly
Te Kura Toi Tangata, Division of Education, University of Waikato
Admission: G
old coin donation
Children's literature tells us a lot about the culture and society in which we live; our values and beliefs. Nicola's research examines linguistic diversity and the importance of children seeing themselves in the books that they read, enabling children both a view into other people's worlds (windows), and to see their own reflection (mirrors). When you are part of a small country or a minority culture, your opportunities for windows often outstrip your opportunities for mirrors.
Nicola will describe the process of putting together a set of 22 picture books that reflect New Zealand national identity, and describe what characteristics were reflected in the books. She will also share her more recent research concerning the use of languages in the increasing number of New Zealand bilingual picturebooks, and reflect on what this tells us about language attitudes in Aotearoa.
Nicola Daly is a senior lecturer at the University of Waikato where she teaches courses in children's literature and additional language learning. She majored in Japanese and linguistics in her undergraduate degrees and completed her PhD in Human Communication Sciences at La Trobe University in 1998. She has received numerous international research fellowships including, most recently, a Fulbright Scholarship to work with World of Wordsat the University of Arizona, a collection of around 30,000 volumes of children's literature focusing on world cultures and indigenous peoples. She is co-director of the Waikato Picturebook Research Unit, which presents an annual picture book seminar.
Tuesday 21 May 2019 at 6pm
EIT Taradale, Lecture Theatre 1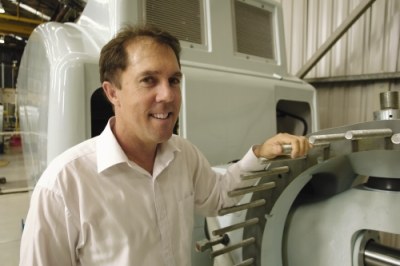 Geoff Henderson
Founder and Managing Director, Windflow Technology
Admission by Gold coin donation
It is a truism to state that the sun powers the Earth's biosphere, has done for billions of years, and will do for billions to come.  And that our civilisation has developed in the last 5,000 years, but now has an existential dilemma due to the way we harness the sun's energy and have inadvertently been trapping too much of it.
Four paradigm shifts about energy have been slowly unfolding since the 1970s:
Fossil solar energy needs to transition to sustainable solar energy
Excess solar energy is being trapped by the products of burning fossil solar energy causing "global warming"
That warming is causing temperature rise (and in turn more energetic weather events), but also sea-level rise which may be more of a threat to civilisation
The abundance of solar energy means that the problem of (and hence solution to) global warming is more economic than technical.
This paper presents some simple numbers which underpin these shifts. However the process remains slow because of societal inertia.  A sustainable solar energy future will arrive, but the transition could be tempestuous and diluvian for human civilisation unless collective decisions manage to effect a rapid, peaceful transition.  The are some signs of hope that Generation X and the Millennials will act with more urgency than the Baby-Boomers have to date.
Geoff Henderson is the founding director and currently the Managing Director of Windflow Technology Ltd which, since 2001, has raised $150 million to build 106 mid-size (500 kW) New Zealand-made wind turbines in NZ and Scotland. He has been involved in wind power engineering since 1984, including seven years in California and England working at the forefront of wind power technology.