Monday 14 October 2019 at 6pm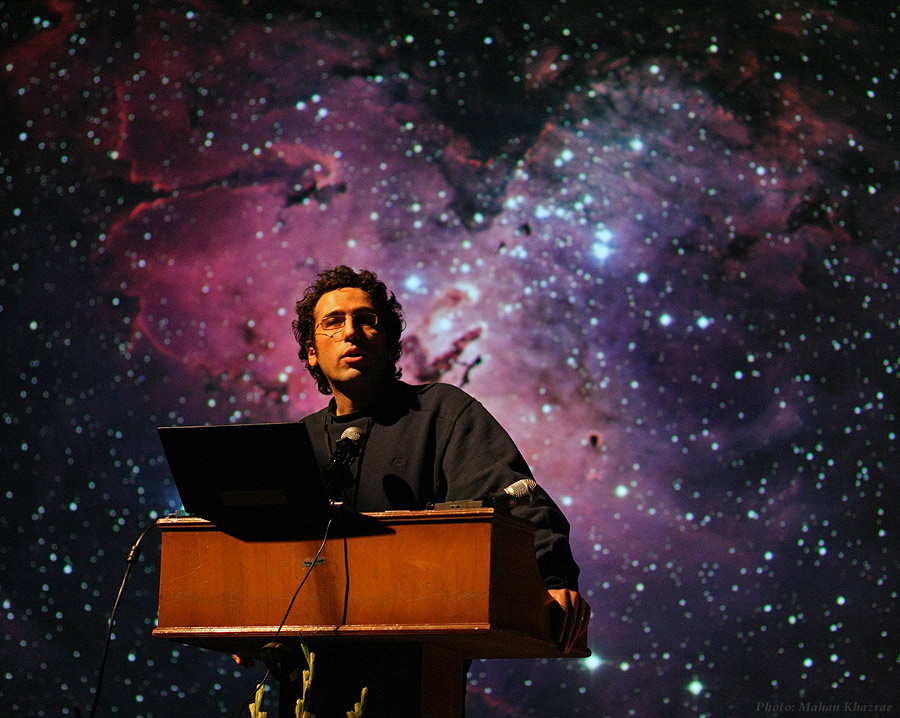 EIT Taradale
Babak Tafreshi
The World at Night
Bridging science, art and culture by connecting the Earth & sky in photography. Babak Tafreshi spent the past two decades photographing surreal scenes of night sky in all continents, an adventurous journey to the world at night where the wonders of Earth & sky merge in photography.
This talks also presents The World at Night (TWAN) international program that involves many of the world's best nightscape photographers documenting the last remaining starry skies on the planet to increase public awareness on values of natural night environment for all species. TWAN is also a bridge between art, humanity, and science, with a unique message. The eternally peaceful sky looks the same above symbols of all nations and regions, attesting to the unified nature of Earth and mankind. One People, One Sky!
TWAN produce and present photographs and time-lapse videos of the world's landmarks against the celestial attractions. The familiar context of the images, which represent naked eye views, add a new tool to efforts to popularize astronomy alongside images and science results from large telescopes. The photos have been used by astronomy educators world-wide as they educate viewers on many fundamental aspects of practical astronomy such as the natural look of sky, constellations, celestial motions, and sky events. With the images taken at important cultural sites around the world, the connection between our many cultures and the night sky through history is emphasized, particularly in images that include ancient sites of astronomical importance. www.twanight.org
Babak A. Tafreshi is a photojournalist and science communicator. The National Geographic night sky photographer, merging art and science, he is also the founder and director of The World At Night program, a board member of Astronomers Without Borders organization, a contributing photographer to Sky&Telescope magazine and the European Southern Observatory. Born in 1978 in Tehran, Babak lives in Boston, but he is often on the move and could be anywhere, from the heart of Sahara to the Himalayas or Antarctica. He received the 2009 Lennart Nilsson Award, the world's most recognized award at the time for scientific imaging, for his global contribution to night sky photography.