Link for Dr Graichen's Slides
Monday 9 November 2020 – 6:00 PM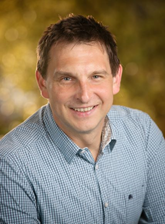 Lecture Theatre 1, EIT Taradale
How do you create a world without waste, where value stretches beyond monetary value? On the journey towards true sustainability, economy, environment and society must work together, not against each other. This is critical for a world that is facing challenges like feeding 10 billion people by 2050, a plastic waste flood and reduced availability of finite resources.
Scion's 2030 Strategy is simply summed up in 9 words – Enabling New Zealand to transition to a Circular Bio-economy! This presentation will outline how Scion technologies and innovations can lead not only to a post COVID-19 economic re-build, but a fundamental shift. Specific focus will be on plastics and adding value to primary industry side and waste streams – both examples for the challenges and opportunities that arise through the transition to a circular bio-economy. Considering the ongoing discussions around sustainability and plastics, it is easy to forget that plastics have played an important role in several sectors, resulting in improved health, energy savings, increased crop production, improved food quality and reduction of food waste, as well as improvement of overall ecological footprint.
Dr Florian Graichen is Scion's General Manager for Forests to Biobased Products. In this science and innovation area, activities are directed at solving new product and process challenges arising from the demand for products made from renewable resources. Customisation and circular design thinking are at the heart of all innovations. Examples include the development of advanced biobased performance products, holistic packaging solutions, reuse and recycling of primary sector side streams and waste (valorisation), and agile modular and mobile processing (additive manufacturing).
Scion is a Crown Research Institute that specialises in research, science and technology development for the forestry, wood product, wood-derived materials, and other biomaterial sectors.