Speaker: Dr. Lorna Strachan, University of Auckland
Date: Tuesday, 3 October 2023 at 6.00pm
Venue: Napier Sailing Club, 63 West Quay, Ahuriri, Napier
Admission: Gold coin donation
In November 2016, a magnitude 7.8 Earthquake dramatically struck the coastal region of Kaikōura, indelibly impacting the residents of the region, changing the very shape of the coast and land, and generating a devastating tsunami. But what happened offshore? Did the seafloor respond in a similarly dramatic fashion? What are the effects 6 years later and how can we use the earthquake triggered deposits to understand past and future hazards?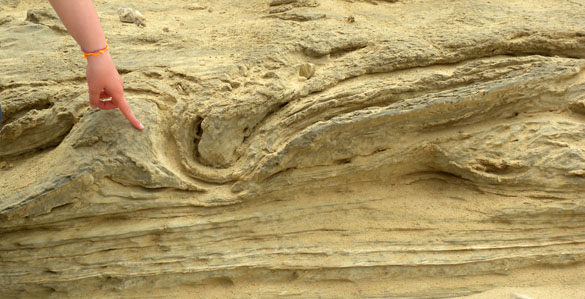 In this talk, Lorna will use novel seafloor data and state of the art techniques to show the devastation wrought on the seafloor by the Kaikōura Earthquake. The sedimentary deposits from the Earthquake were used to build a narrative of the physical and biogenic processes in the minutes, hours, and years following the Earthquake and she will explain how we can use these exceptionally "geologically young" deposits to unravel past cataclysmic natural hazards to have a better understand of the interconnections between the land, people, and ocean floor in the future.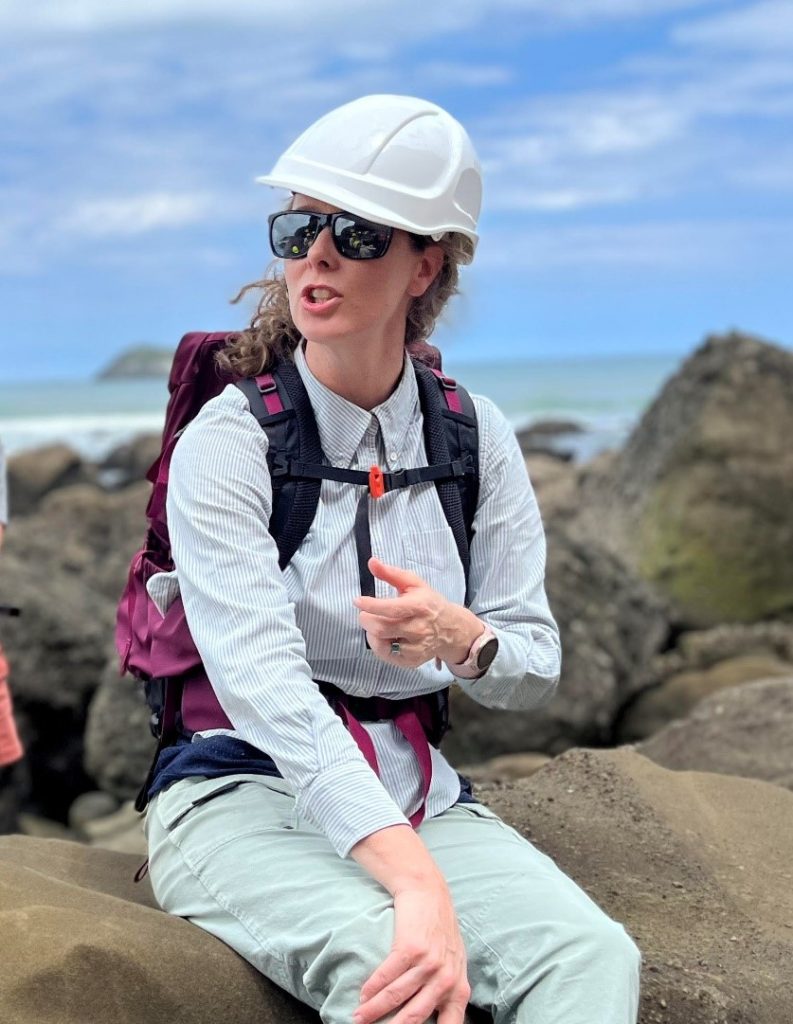 Dr. Lorna Strachan is a prominent Aotearoa-New Zealand researcher specializing in sedimentology, particularly in the deep ocean. Over the past decade, she has conducted research on modern and ancient marine sedimentary systems around Aotearoa, uniquely bridging terrestrial outcrops and deep ocean deposits. Her focus lies in understanding physics-based sedimentary processes on continental slopes, basin plains, and deep ocean sinks. For the last six years, she has concentrated on the Hikurangi Subduction Margin, collaborating with organizations such as IODP, NIWA, and GNS Science, alongside a team of post-graduate research students. Her work involves studying sediment deposits, dispersal pathways, and flow triggers, including earthquakes and large storms, with the Kaikōura Earthquake in 2016 serving as an important case study. Apart from her research, Lorna is passionate about teaching and science communication, having gained recognition for her innovative and research-led teaching methods. She is known for her captivating research talks and exceptional ability to simplify complex ideas for a wider audience. In 2020, she received the Geoscience Society of NZ People's Choice Best Talk Award for her exciting presentation on turbidity currents and their implications.