Thursday 1 October 2020 at 7:00 pm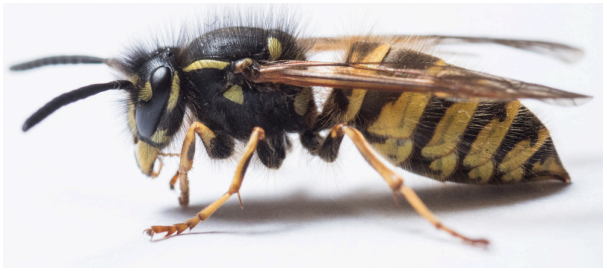 EIT Taradale, Lecture Theatre 1
Dr. Phil Lester
Wasps are feared and hated by many of us, with good reason – they sting. For anyone
who is allergic to their venom, a sting can mean a trip to hospital; for a very unlucky few, it can mean death. Wasps also place massive pressure on New Zealand's biodiversity, especially on native birds, plants and insects, including our much-loved honey bees. They cause huge economic losses, estimated at more than $100 million each year. Native to Europe, Vespula vulgaris, the common wasp, has been inadvertently transported around the globe – usually travelling quietly, unseen, sleeping in people's cargo. Today in New Zealand, the highest known wasp densities have up to 40 nests per hectare.
Phil Lester is a Professor in Ecology and Entomology at Victoria University in Wellington, New Zealand. He has published over 125 articles on invasive ants, wasps and other insects in journals that include Biology Letters, Ecology, and Proceedings of the Royal Society. Phil sits on the editorial boards of several journals, including Biological Invasions. He has won Fulbright and Royal Society Te Apārangi James Cook Research Fellowships.