Thursday 27 August 2020 at 6:00pm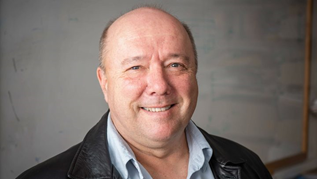 Planetarium, Napier Boys' High School, Chambers St, Napier
Professor Rod Downey
There are those who would argue that these two activities are some of the pinnacles of human achievement. I work in mathematics and specifically algorithmics and the theory of computation. I am a teacher and deviser of Scottish country dances. I will try to explain how the cognitive processes in my kind of mathematics and dancing resemble one another. Whilst doing so, I hope to give insight into a small part of modern mathematics which I know something about and an interesting and fun dance form. I will illustrate with some videos and diagrams.
When interviewed by Radio New Zealand, I know that people found the combinations of mathematics, Scottish Dancing and surfing a strange mix, but at least the first two are completely natural.
The talk is meant for a general audience, and you won't be forced to bring your dance shoes.
Professor Rod Downey came to New Zealand in 1986.  He has worked at Victoria University of Wellington ever since. He works in several areas: mathematical logic, computability theory (the theory of computation), algebra, combinatorics and analysis. In the early 1990's with Mike Fellows he co-invented Parameterized Complexity, which is a major branch of theoretical computer science; an area which uses "parameters" to understand running times or algorithms. As his Wikipedia page shows, he has won numerous awards, including two Shoenfield Prizes, and  culminating in  a Humboldt Prize  and the 2018 RSNZ Rutherford Medal.  He is currently developing a theoretical framework for Online Algorithms, which are the kinds of algorithms we deal with when we can't see all the input. For example, each time you click on some website, in the background there is an online algorithm trying to target you to buy things.