The Hawke's Bay Branch of the Royal Society of New Zealand supports local schools and teachers in their teaching of science. 
Events in 2023:
In August 2023, when scientists associated with the MacDiarmid Institute visited Hawke's Bay to present the Regional Lecture, Tahlia Crabtree from the Robinson Research Institute and Nathaniel Davis from the MacDiarmid Institute also visited two local secondary schools. Tahlia, who is Outreach Coordinator at the Robinson Research Institute, took her bench-top scanning electron microscope into Napier Boys High and Karamu High. Many teachers and students had the opportunity to use it to examine a range of items, including a butterfly wing (refer photo).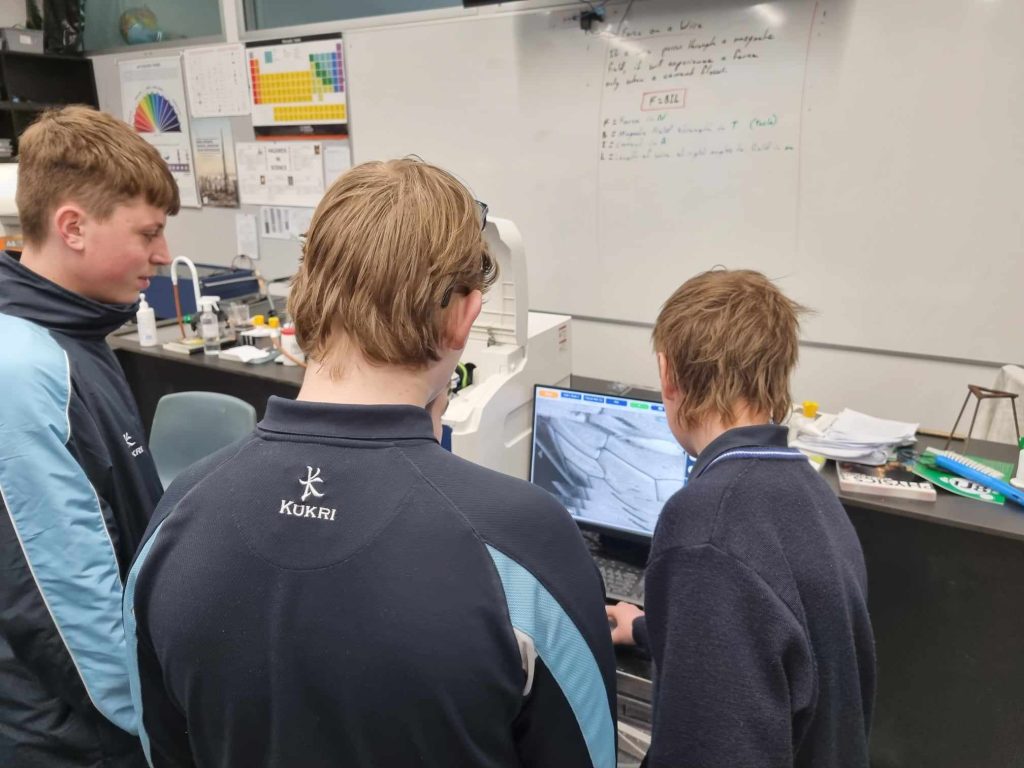 In March 2023, Professor Emily Parker from the Ferrier Research Institute and Maurice Wilkins Centre for Molecular Biodiscovery, visited Napier Girls, Taradale High and Karamu High to give biology and chemistry students an insight the work her group is doing developing new antibacterial drugs, and biomanufacturing processes to produce them. Her presentations at other schools were cancelled due to the teachers' strike.
Events in past years:
In November 2022, when Professor Aaron Marshall from University of Canterbury was in Napier for the MacDiarmid Regional Lecture, he visited his alma mater, Taradale High. He talked with Year 10 students about his work in the Department of Chemical and Process Engineering, that has led to several start-up companies.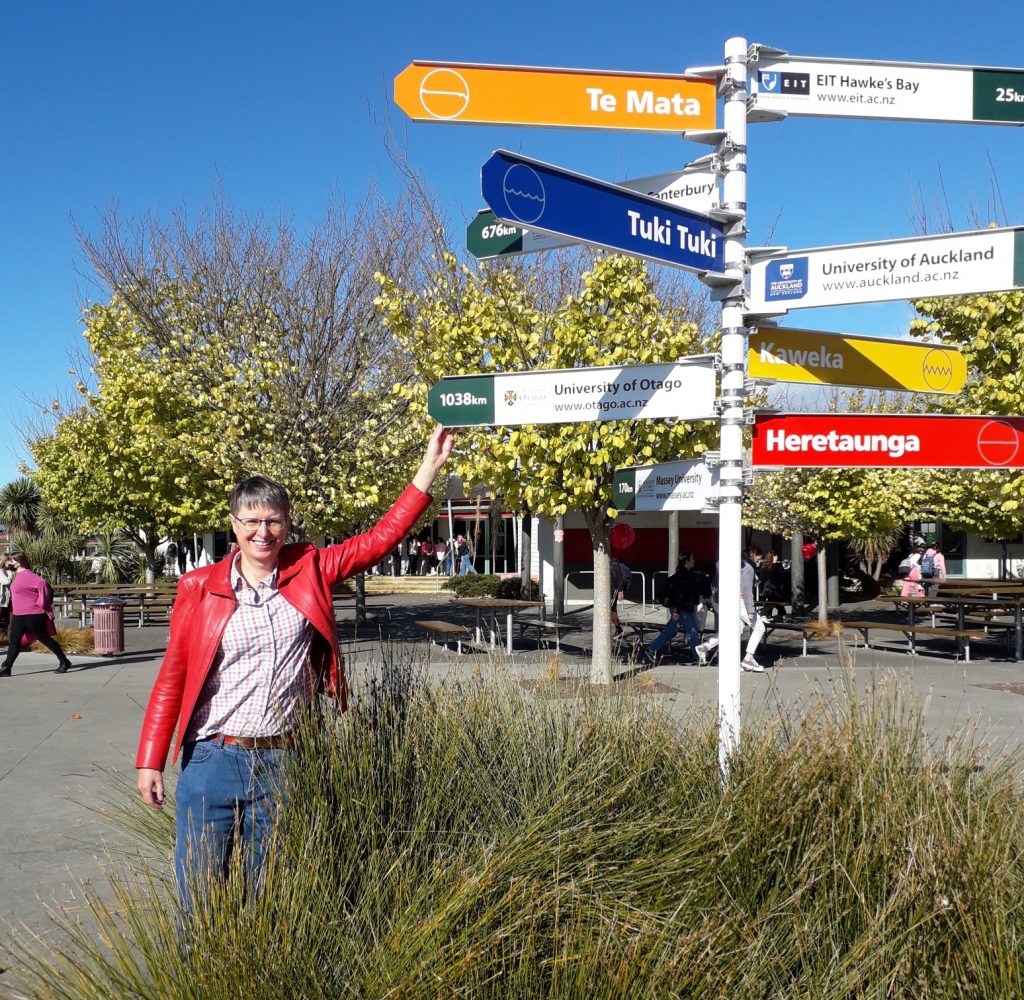 May 2022, Professor Sally Brooker from the University of Otago visited Napier Boys, Hastings Boys, Karamu High and Havelock North High, to talk to senior students about the role of green hydrogen as a zero-carbon emission fuel of the future, and opportunities for its manufacture and use in NZ.
August 2019, Dr Carla Meledandri and Professor Shane Telfer from the MacDiarmid Institute, spoke to students at Hastings Boys High, Havelock North High and Te Aute College, about NZ Innovation for Sustainability.
July 2019, Joshua Lange, PhD Candidate from the Malaghan Institute, visited his old schools, St John's College and Karamu High, to talk to senior students about his work on immunotherapy.
August 2018, Dr Harry Waring from Rocket Lab, and Associate Professor Ben Ruck from the MacDiarmid Institute, spoke to students at Napier Boys High and EIT.
Branch support for House of Science
House of Science is a charitable trust which provides comprehensive, bilingual science resource kits to primary and intermediate schools around the country. The Hawke's Bay branch opened in May 2021. You'll find details here: HOME – House of Science.
In 2021 the Branch Council agreed to sponsor a kit. In the Plants, Petals & Pollination kit, students learn about the life cycle of plants, the parts of a plant and flower and their functions, and insect, bird and wind pollination of flowers. They can sprout mung beans and grow scarlet runner beans. The kit is very popular with primary schools. In 2022 the Branch Council agreed to renew their sponsorship for another year.
Several Branch members support House of Science, volunteering to transport kits to and from schools, and to replenish the kits. Their support is greatly appreciated.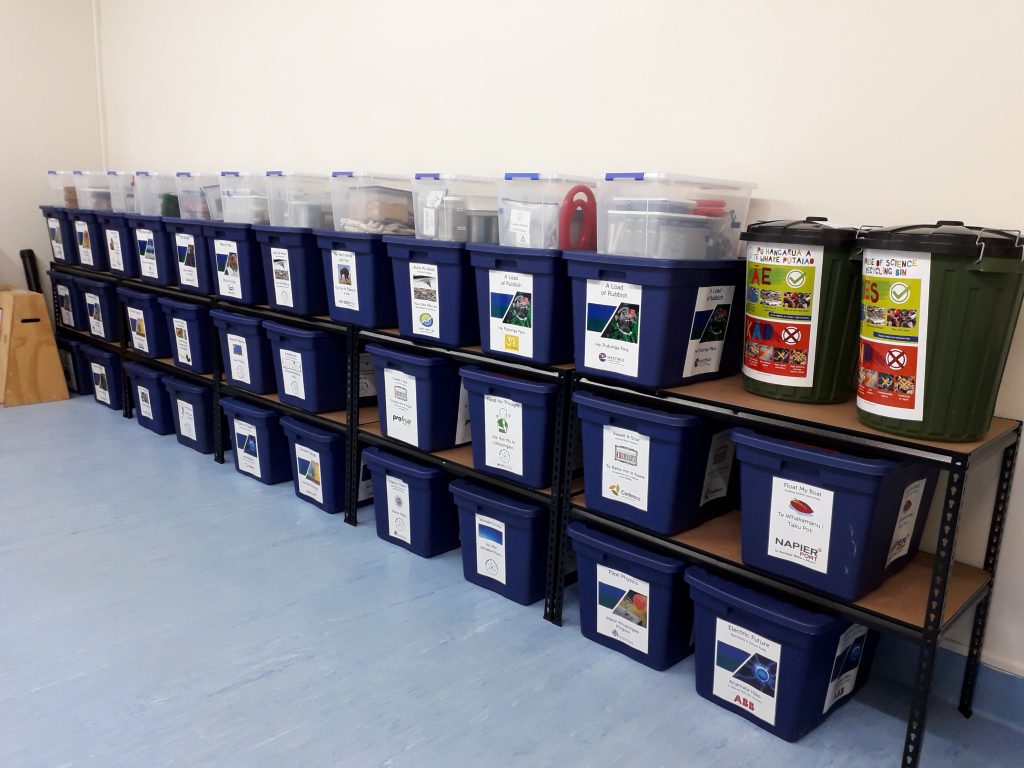 Bringing New Zealand scientists to Hawke's Bay to talk to students and teachers about their work and the important role of science in our lives. Other past instances include:

July 2013, Sir Peter Gluckman, the Prime Minister's Chief Science Adviser
June and November 2014, Elf Eldridge, Senior Tutor, School of Engineering and Computer Science, Víctoria University of Wellington
March 2016, Dr Siouxsie Wiles, Senior Lecturer at the University of Auckland, and head of the Bioluminescent Superbugs Lab. In 2012 Siouxsie was awarded the science communication prize from the New Zealand Association of Scientists, and in 2013 the Prime Minister's Science Media Communication Prize and the Royal Society of New Zealand's Callaghan Medal for science communication. In 2019, Siouxsie was appointed a Member of the New Zealand Order of Merit for services to microbiology and science communication, and in 2021 she was named 2021 New Zealander of the Year for her work during the COVID-19 pandemic, explaining the science in a language non-scientists can understand. She is on the Council of the Royal Society of New Zealand, and seeks to be a role model for increasing the participation of women and girls in science. Contribute to Siouxsie's research to discover life-saving medicines. Click here for a full report on her visit, and look at her brilliant website here.
March 2017, hosting Professor Peter Schwerdtfeger's visit to Karamu, St John's and Napier Boys' High Schools. See the report here.
April 2018, Peter's colleague from the Institute for Advanced Study at Massey in Auckland, Joachim Brand, who spoke at the same schools about the Theory of Relativity, the subject that first excited Joachim's interest in science when at school himself.
August 2017, two of the Women in Nanoscience speakers from the MacDiarmid Institute visited schools to talk to students about their work. Dr Cathrine Whitby spoke to students at Karamu High, and Dr Gemma Cotton spoke to students at Napier Girls High.
Some other Hawke's Bay organisations which provide science outreach activities for schools are: